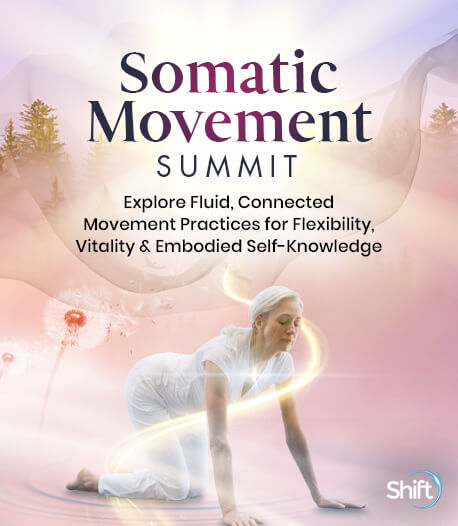 Program & Replays
Breathe Less not More: The Common Origin of All Traditional Movement Practices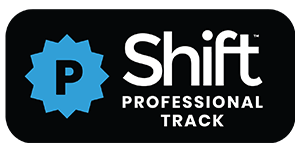 Broadcast on June 09, 2023
With Simon Borg-Olivier
Hosted by Dr. Martha Eddy, RSMT
In this practical session, Simon Borg-Olivier discusses the importance of breathing from your core, and moving from your core, and shows how this is the common origin of all traditional movement practices. He discusses the relationship between important core muscles such as the psoas and the diaphragm — as well as other key bridges between the conscious and the unconscious nervous system, such as your pelvic floor and your facial muscles — to encourage the flow of good energy and loving information in your body.
In this session, you'll discover:
Combining the benefits of exercise with the benefits of meditation to create strength, fllexibility, and fitness as well as health, happiness, and longevity
The relationship between Indian yoga kriya, the dantien of China, and modern physiotherapy concepts of drawing your navel to the spine
Understanding the importance of breathing as little as possible by maximizing the use of your muscles for breathing
The views expressed are specific to the author/speaker and may vary from the perspectives of The Shift Network's participants, staff, or other speakers.
Love this Speaker and What They Have to Say?
It can be yours to keep... forever.
Get lifetime access to the summit and bonus material by upgrading now!
UPGRADE HERE
Simon Borg-Olivier
Co-Founder & Director of Yoga Synergy
Simon Borg-Olivier, MSc BAppSc (Physiotherapy) APAM, c-IAYT, has practiced various types of traditional posture, movement, breathing, and mental control for 55 years. His primary modalities include hatha yoga, Qigong, non-contact internal martial arts, dance, music, chanting, and massage. He has been a registered physiotherapist for 25 years. 
Simon is a research scientist and university lecturer. He has been regularly invited to teach about exercise, meditation, therapy, nutrition, and life coaching at conferences, festivals, and intensive teacher training courses internationally since 1990. He also teaches online courses on the applications of posture, movement, and breathing for fitness, internal health, wellbeing, and longevity.
Simon has studied intensively with great traditional masters worldwide, including masters from Tibet, Japan, India, and China. Along with his business partner and fellow physiotherapist Bianca Machliss, Simon has co-authored many books and scientific articles, including Applied Anatomy and Physiology of Yoga, the textbook for two courses taught at Australia's RMIT University.