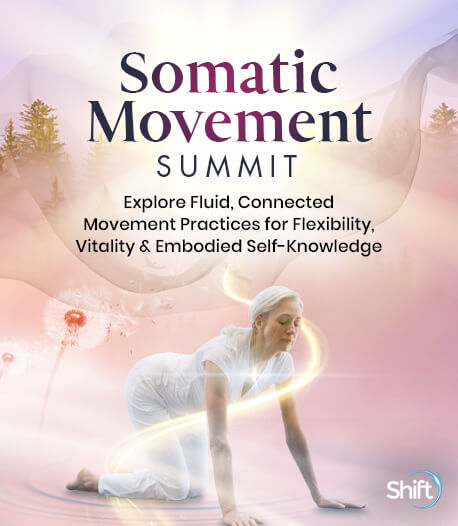 Program & Replays
Dynamic Embodiment Eye Care: Caring for the Windows of Our Souls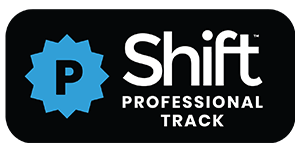 Broadcast on June 07, 2023
With Dr. Martha Eddy, RSMT
Do you care about your eyes? Have you thought about what you can do that is like brushing your teeth and flossing, but for the eyes instead of the mouth? Learn about the multiple layers and roles of the eyes, and engage in Dynamic Embodiment EyeCare with Dr. Martha Eddy, MSMT/E. These movement activities for your eyes and posture bring recuperation to near-vision screen and book time, as well as whole-body activities to release visual tension in the neck, shoulders, and feet while increasing focus. Learn about the need to use your two eyes in consort, so they can work together for more efficiency.
In this session, you'll discover:
How Dynamic Embodiment EyeCare works
How to release visual tension in different parts of your body to increase focus
How to take care of your eyes to be efficient in everything you do
The views expressed are specific to the author/speaker and may vary from the perspectives of The Shift Network's participants, staff, or other speakers.
Love this Speaker and What They Have to Say?
It can be yours to keep... forever.
Get lifetime access to the summit and bonus material by upgrading now!
UPGRADE HERE
Dr. Martha Eddy, RSMT
Founding Director-Dynamic Embodiment® Somatic Movement Therapy Training
Dr. Martha Eddy is an international speaker and author, a master somatic movement therapist (MSMT/E), registered somatic dance educator (RSDE), and applied physiologist, with a doctorate in movement science/biobehavioral studies from Columbia University. She shares her contemplative and activating movement approaches on The Shift Network with her course "Reset Your Nervous System and Regulate Your Wellbeing With Dynamic Embodiment® Movement." 
She is an innovator dedicated to social justice, and was named the first Geraldine Ferraro Fellow of Social Justice and Movement at Marymount Manhattan College. She spent 10 years as part of the certification faculty at the School for Body-Mind Centering®  and the Laban/Bartenieff Institute of Movement Studies. She was inspired to blend these profound disciplines into The Somatic Movement Therapy Training. Once the field of somatic movement became known, she rebranded her own work as Dynamic Embodiment® SMTT, also affiliated with the Moving On Center — Bridging Somatics With Social Change for 30 Years and Moving For Life DanceExercise for Health ®, two nonprofit organizations that she co-founded, the first with Carol Swann.
Her articles and chapters on eco-somatics, movement, the brain, social-emotional learning, and healthy living have been published in research, arts, educational literature, and the news. Martha is the author of Mindful Movement: The Evolution of the Somatic Arts and Conscious Action. The book she co-authored with Shakti Andrea Smith, A Dynamic Embodiment®  Approach to the Sun Salutation, guides readers in how to balance their hormonal system through understanding the sacred use of space, vibration, and movement. She has served on numerous boards, including The Yard Choreographic Residency, the National Dance Education Organization, the Congress on Research in Dance, the International Somatic Movement Education and Therapy Association, and the Laban/Bartenieff Institute of Movement Studies, the last two of which she has served as president. Clearly, dance is a big part of her expression.  She has been training people in her somatic approach to dance for 15 years with Certified Teachers of BodyMind Dancing around the world.  Together with Moving For Life Certified Instructors and Dynamic Embodiment Practitioners, there is a robust eco-somatic, social justice, savvy group of somatic movers and shakers applying this work worldwide in hospitals, community centers, libraries, businesses, corporations, and universities.
Her work, especially the dance films and free Moving For Life wellness programs for people going through cancer, has been featured in the NY Times, on National Public Radio, and on almost every national television news network. Media coverage has also covered the healing nature of BodyMind Dancing in releasing pain, tensions, grief, loneliness, and stress and MOVING it to pleasure, joy, relief, ease, creativity, and beauty.