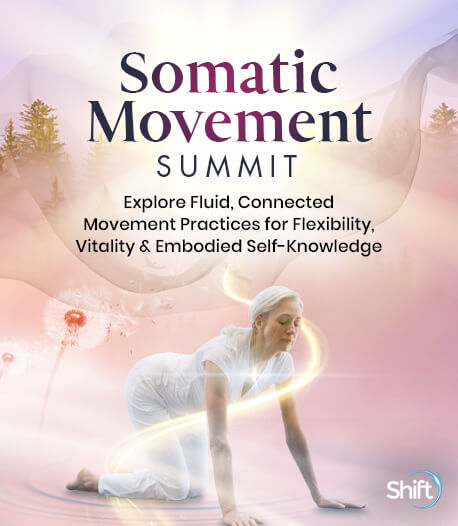 Program & Replays
Honoring the Legacy of Somatic Movement and Fueling Its Inspiring Future: The Purpose of Somatics in These Times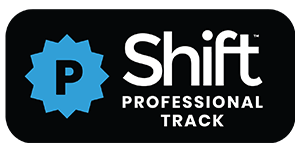 Broadcast on June 05, 2023
With Don Hanlon Johnson & Eleanor Criswell Hanna & Judith Aston
Hosted by Dr. Martha Eddy, RSMT
This panel is a gathering of seminal leaders in the fields of somatic psychology, movement, and fitness. Join Eleanor Criswell Hanna, Don Hanlon Johnson, and Judith Aston as they discuss the potency of listening to handle the challenges of these times, experiencing how quiet attention settles us to find creative solutions. Delight in stories that are shared spontaneously about friends and teachers who have been influential in the past and continue to influence our futures.
In this session, you'll discover:
The legacy of somatic psychology, movement, and fitness
How to handle the challenges of the present times in a somatic way
The foundation of somatics that influences the past, the present, and the future
The views expressed are specific to the author/speaker and may vary from the perspectives of The Shift Network's participants, staff, or other speakers.
Love this Speaker and What They Have to Say?
It can be yours to keep... forever.
Get lifetime access to the summit and bonus material by upgrading now!
UPGRADE HERE
Don Hanlon Johnson
Professor of Somatics at The California Institute of Integral Studies
For over half a century, the focus of Don Hanlon Johnson's work has centered on social transformation as viewed through the lens of healing practices, the nature of the human body, and structures of human communication. He has brought together people from a variety of theoretical viewpoints and cultural backgrounds, aiming to initiate greater cooperation in addressing critical problems.
He helped to create the field of somatics, along with a handful of others who recognized that the fragmented proliferation of bodyworks — the Feldenkrais Method®, the Alexander Technique, Rolfing® Structural Integration, sensory awareness, orgonomy, authentic movement, Middendorf work, Hatha yoga, gyrotonic, and others — share common principles.
Don is part of a team at California Institute of Integral Studies (CIIS) that's currently initiating a new online doctoral concentration in somatics within the integral and transpersonal psychologies program. In 1982, Don founded the first university graduate degree program encompassing body-oriented psychology and education. The department has become a support center for teachers and practitioners in various other private training institutes, and a think tank in the field. Graduates from this program are now working as therapists and educators throughout the Bay Area and in other locales in the U.S., Australia, Europe, Japan, Taiwan, and Latin America.
Eleanor Criswell Hanna
Director, Novato Institute for Somatic Research & Training, C-IAYT
Eleanor Criswell Hanna is a preeminent pioneer in the fields of somatics, biofeedback, and yoga education in the U.S. She's an emeritus professor of psychology at Sonoma State University, where she taught for nearly 40 years. Eleanor has a master's degree in counseling and guidance from University of Kentucky, and a doctorate in educational psychology from University of Florida. She was a founding director of the Humanistic Psychology Institute (now Saybrook University in Pasadena, CA), and is currently director of the Novato Institute for Somatic Research and Training. She's authored multiple  books including Biofeedback and Somatics: Toward Personal Evolution... How Yoga Works: An Introduction to Somatic Yoga... and she edited Cram's Introduction to Surface Electromyography.
Eleanor is a licensed psychologist and is certified in biofeedback, yoga therapy, and equine-guided education. She is the originator of somatic yoga, Equine Hanna Somatics®, and Canine Hanna Somatics®. She has a private psychotherapy practice and conducts trainings and workshops sharing all these effective and transformative modalities.
Judith Aston
Movement Teacher, Trainer and Coach. Founder of Aston® Kinetics
Judith Aston is widely recognized as a pioneer in the art and science of kinetics. She created the Aston® Paradigm and Aston® Kinetics, which include many forms of movement training, bodywork, fitness programs, and ergonomics. Her acute ability to "see" and to train others to see, move, and feel, established her discipline of bodywork and movement professionally. Judith's highly developed skills allow her to use her insights to problem solve, and create unique sessions or program designs for individuals, groups, and corporations.
Early in her career, from 1963 to 1972, Judith taught movement, physical education, and dance for performing artists and athletes at Long Beach Community College. In 1968, at the request of Dr. Ida Rolf, she developed the movement education program for Rolfing SI and taught this program until 1977.
Among her accolades, Judith has been honored by the Association of Humanistic Psychology for her work as a Somatic Pioneer, and received a 2006 National Office of Aging – Best Practices in Health Promotion Award, a 2008 AMTA President's Award for Distinguished Service, plus several awards from the World Massage Festival. She is a registered somatic movement educator and therapist (RSME/T) with International Somatic Movement Education and Therapy Association (ISMETA).
Judith, the author of Moving Beyond Posture: In Your Body on the Earth, and the newly released Aston® Postural Assessment: a New Paradigm for Evaluating Body Patterns, was featured in a documentary with Emilie Conrad for the Moving Legends series on dancers who created somatic systems.