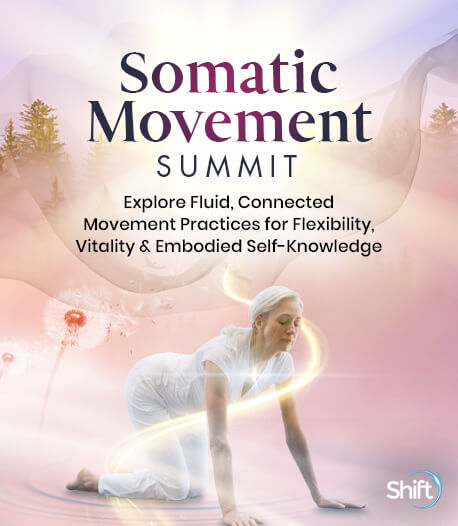 Program & Replays
The Required Tools for Self-Cultivation
Broadcast on June 06, 2023
With Sundernath (Shandor Remete)
Hosted by Simon Borg-Olivier
In his brilliant talk, Sundernath (Shandor Remete) discusses the tools we require for the cultivation of self. He draws on aspects and events of his incredible life — starting with learning yoga from his father at age 6, through his time in the Vietnam war, to his years of training in India — to help us realize what is needed to be on the path of self-cultivation. Sundernath focuses on how you can discover your gift, and how exploring your gift has a pivotal role in the unfoldment of your true destiny.
In this session, you'll discover:
The role of your personal history in the cultivation of self allowing you find your gift and realize your destiny
The tools you can use for healing from physical, physiological, and mental traumas in your life
The principles of Shadow Yoga and how they were developed
The views expressed are specific to the author/speaker and may vary from the perspectives of The Shift Network's participants, staff, or other speakers.
Love this Speaker and What They Have to Say?
It can be yours to keep... forever.
Get lifetime access to the summit and bonus material by upgrading now!
UPGRADE HERE
Sundernath (Shandor Remete)
Founder of Shadow Yoga, An Adept of Tantric Hatha Yoga, Teacher, Author, Speaker
Sundernath (Shandor Remete) was fortunate to be born into a household at the southeastern tip of the great Hungarian plain where the art of yoga was a daily presence. From this seed, his destiny on the path of yoga unfolded. He is an initiate of the Kanpatha Hatha yogins of Nepal, descendants of Sri Gorakhnath, and his Guru Sri Matsyendranath. These great yogins were the forefathers of Tantrik Hatha yoga, the heart of which is Hatha yoga — the science bestowed upon humanity by Lord Shiva.
Together with Emma Balnaves, he founded the Shadow Yoga school. Shadow Yoga is a modern term that encompasses the ancient practices originating with the Pashupata yogins. The name Shadow Yoga is derived from the sixth chapter entitled "Yoga of the Shadow Man" of the ancient tantrika treatise titled the Shiva Svarodaya.
The teaching of the Shadow Yoga school is based upon the ancient Hatha yogic texts which state that "all fixed forms should be designed to develop the practice of freestyle." Freestyle is a necessary step in the cultivation of longevity and enlightenment. Sundernath and Emma travel internationally lecturing and teaching students around the world.