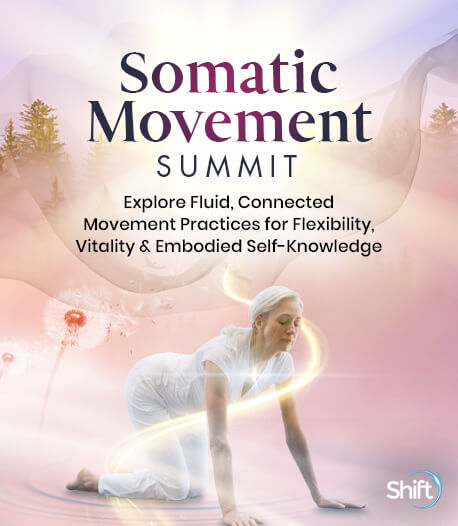 Program & Replays
From War Zones to the Healing Field of Peace
Broadcast on June 05, 2023
With Jordan McCallum
Hosted by Simon Borg-Olivier
From the mountains of the Hindu Kush in Afghanistan, to training with yoga and Qigong masters, Jordan McCallum talks about moving from his former, traumatic military life into a profound healing field of peace. He shares some inspiring stories that demonstrate how we can all come back after experiencing a traumatic event.
In this session, you'll discover:
An inspiring story that demonstrates how you can go from totally losing your sense of self to reclaiming it
Some traumatic war zone stories of survival
You can come back from severe PTSD and depression
The views expressed are specific to the author/speaker and may vary from the perspectives of The Shift Network's participants, staff, or other speakers.
Love this Speaker and What They Have to Say?
It can be yours to keep... forever.
Get lifetime access to the summit and bonus material by upgrading now!
UPGRADE HERE
Jordan McCallum
Qigong Teacher
Jordan McCallum spent 19 years in the Australian Army, serving with distinction in many hot spots he was deployed to including East Timor and four tours of Afghanistan. Jordan's time serving within the elite Special Air Service Regiments (SASR) was, unfortunately, cut short due to physical injuries and PTSD. He was able to take four months off to travel to India, where he completed intensive yoga teacher training. But after three years of maintaining this practice, his soldierly body caught up with him and he couldn't practice this intense style anymore, leading to the return of his mental health symptoms. Jordan nearly gave up at this stage, and it was only a chance introduction to Qigong Master Zhen Hua Yang that altered his course. Jordan spent the next six years learning a new style of movement that incorporated Qigong and Neigong. 
This new style of practice totally changed his body, transforming him from a tense, stiff former soldier into a strong and flexible yogi. Jordan became a yoga instructor at local studios in Perth, and now runs Qigong, yoga, and meditation immersions and workshops for veterans, emergency services, and corporations — delivering these methods and techniques in a fun, accessible, digestible, and affordable format. Jordan believes the only reason he hasn't needed spinal surgery like most of his military colleagues is that early on in life he committed to a regular yoga practice. Jordan feels his biggest achievement to date is his return from the brink of overpowering mental health symptoms. He also believes that you shouldn't have to let mental health and physical injuries dictate the rest of your life.