Thank You for Registering!
The live event is over. However, we've sent you two recordings from this amazing series — for FREE! Check your inbox for details!
PLUS, here's a Special Offer for you…
Somatic Movement Wisdom Collection 2021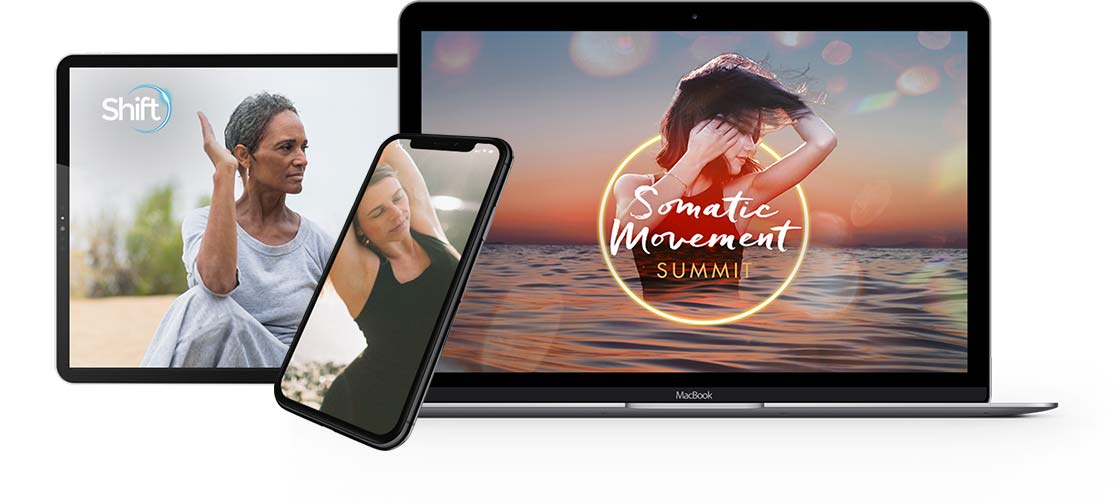 Here's What You'll Receive:
Somatic Movement Wisdom Collection 2021
When you purchase this powerful package, you'll receive INSTANT and lifetime access to:
| | |
| --- | --- |
| | Streaming Videos of EVERY session in the 2021 Somatic Movement Summit series — watch on any connected device |
| | Audio Recordings of EVERY session in the 2021 Somatic Movement Summit series — listen on any connected device |
| | PDF Transcripts of each session — to refer back to, follow directions, take notes, highlight, and search for keywords |
| | PLUS your BONUS PACKAGE of exclusive audio, video, and written teachings you won't find elsewhere. Includes a set of guided practices from Yasmin Lambat, Brian Siddartha Ingle, Anat Baniel, Mia Segal, and many other somatic masters (already more than a $250.00 value in itself!) — totaling almost six hours of video instruction, over an hour of audio training, and much more. |
Cultivate Your Body's Innate Intelligence for Increased Vitality, Healing & Fluidity
We're designed to sense, feel, and move.
Movement is our friend. It is our birthright.
And today, as many of us are feeling more immobilized than ever, movement is one of the most underutilized health practices we have access to.
Studies show that sitting for hours on end can lead to premature aging and the breakdown of health. In fact, sitting has been called "the new smoking."
Our bodies are made to move!
Yet, many of us spend our days sitting or chronically motionless while looking at screens, which can result in unexpected health problems — increased risk of heart disease, obesity, restricted range of motion, and other issues.
Our bodies and minds are inextricably connected. When we turn off conscious thought in our movements, we lose the connection between our active minds and our physical bodies, which can lead to stress and other mental health challenges as well.
The Somatic Movement Wisdom Collection 2021 offers a wellspring of tools and resources you can quickly access at any moment for healing, fluidity, and lifelong vitality. You'll receive helpful insights, techniques, and evidence-based practices that will benefit you for a lifetime.
This is a perfect time to develop daily movement practices to help you relax and ground, build your immunity, heal your body and mind, and keep the lifeline of movement flowing.
The salient tools offered in the Somatic Movement Wisdom Collection 2021 can help you cut through the noise and chatter of the mind, and drop into embodied serenity — even in the most stressful of moments.
This unique compilation of somatic teachings invites you to slow down and get connected to the goodness and healing inherent in your body — and all of life.
PLUS you'll receive INSTANT ACCESS to these BONUSES when you act NOW:
Movement is the Language of the Brain – Supercharge Your Life Through NeuroMovement®.
Video Series & Ebook from Anat Baniel
From conception through childhood movement drives the amazing process of learning, growth, and the formation of self. In adulthood you can intentionally create conditions that wake up the brain to resume this potent process, making the seemingly impossible, possible, in all aspects of your life. In this presentation, Anat Baniel introduces you to Anat Baniel Method® NeuroMovement® and guides you through ways to implement the 9 essentials of this method in your life, as well as the children in your life.
You'll also receive Anat's e-book where you can watch videos of children and families transforming, and experience the power of your own brain to change through 3 NeuroMovement lessons, each focusing on a particular lesson from her method.
Healthy Movement, Healthy Mind: Neuroscience Connections to Somatic Healing and Action
Exclusive Chapter Release From Dr. Eddy's New Book!
Explore this fresh-off-the press chapter from Martha Eddy's newest book Mindful Movement: The Evolution of the Somatic Arts and Conscious Action. This revelatory book was recently published by Intellect Press and distributed in the USA by UChicago Press, and provides quotes, drawings, and original writing on the role of the nervous system in awareness. It guides you into the role of interoception (internal awareness), neuroplasticity, the sensory-motor loop, as well as low and high brain activity in becoming more conscious of one's living body. Mindfulness, body wisdom and cellular awareness enacted through movement have all been shown to be critical to neurodevelopmental growth as well as recovery from stress, injury, and trauma.
How to Relieve Neck and Shoulder Tension: All it Takes is 3 Simple Steps
PDF guide from Edward Barrera
Ever get a neck kink? Or deal with a stiff, tense neck or shoulders? Restore natural flexibility and learn pain-free
 easier movemen with this quick, easy to read (and do) 25-page PDF book. It comes complete with pictures and a set of wonderful seated movements. You can do these subtle, gentle exercises anywhere to help relieve neck and shoulder stiffness, pain, or tension. You'll also learn how animals periodically update their movement system, and how we can do the same to move freely again and again. Discover how to use your body with a confidence you can depend upon for the rest of your life.
One Shot Shoulder Restoration
35-Minute Video Lesson With Somatic Master Teacher Mia Segal
In this video you'll observe Mia Segal giving Stephen, a physiotherapist, his first lesson to help him with his pain and increase his range of motion. Stephen had broken his right arm 10 months prior to this, and this was his first introduction to MBS Academy work. His shoulder had been in a cast for 6 weeks and he is still unable to raise it forward more than 110 degrees and no more than 10 degrees sideways. Witness the power of somatic movement therapy to increase subtle range of motion and undergird the healing process.
12 Exercises to Build the Central Axis
Guided Video Process With Avi Bahat
Enjoy twelve seminal exercises that help you preserve and build the function of your central axis as the main support structure for your body. These exercises are based on the structural integration of Dr. Rolf and have been developed by Avi Bahat when she was suffering from lower back difficulties. These exercises help to prevent back pain and operationalize the central axis.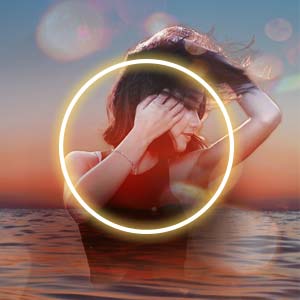 7 Popular Somatic Movement Sessions from the Shift Network Archives
Best-Of Compilation: Somatic Movement Summit Interviews
This hand-selected bundle of some of the most popular conversations from our archives offers even more insights from experts in the field of somatics. Enjoy at-home somatic movement practices and unique perspectives and disciples from top leaders in the industry. You'll begin to deepen your knowledge of somatics in a meaningful, powerful, and practical way with this lovingly-curated selection of sessions.
You'll receive:
Your First Language is the Language of Movement, with Bonnie Bainbridge Cohen
Pathways of Dance and Somatics, with Diego Pizarro
Bio-Hacking Health Using the Language of Conscious Movement, with Suresha Hill
Embodied Activism, with Dr. Rae Johnson
The Importance of Movement for Posture, Alignment, and Wellbeing, with Judith Aston
The Practical Application of Intuition, with Marisa Morin
Somatic Focusing: The art of paying attention and ethics of flow, with Sondra Fraleigh
Calcutta Story: Saying 'No' With an Open Heart
Guided Audio Journey from Russell & Linda Delman
In this warming audio experience, you'll explore the choice between contracting in fear or opening in love. Uncovering our warm heart amidst difficulty is our challenge and opportunity. If we're honest and willing to sense our bodies deeply, we'll often notice that we're resisting the moment. You'll be given simple somatic tools to recognize fear in the body/mind and open to these sensations, thoughts, and feelings with kindness.


Embodied Self-Compassion
Video with Jahanavi Schriefer
In this gentle practice, you are guided to use your body as an anchor together with guided imagery and mindful self-awareness, to check in with yourself and to self-connect. The practice begins with a body scan supporting deep relaxation and being present, and then moves into exploring a heart meditation that is designed to cultivate kindness, ease and self-compassion anchored in the body.
Feel-Good Living Somatics Practice
Video with Gayatri Schriefer
A sequence of simple and easy to do movements done laying on the back. Neuromuscular education to unwind tension, center and invigorate you. The practice supports freedom and fluidity of movement, and overall wellbeing.
General Living Somatics Movement Practice to Release the Center
Video Series With Brian Siddhartha Ingle
Enjoy this slow, gentle practice to free the center and enable you to move more freely, from summit co-host and seasoned somatic practitioner and teacher Brian Siddhartha Ingle. This practice decreases pain and increases possibilities for movement.
Discovering Your Balanced Baseline While Standing
Ebooklet from Suresha Hill
This informative booklet offers numerous insights into how to understand and use the principles of somatic education and self-sensing in your daily life. Achieving balance at the start and end of each day makes an enormous difference in how your body responds rather than reacts to daily life experiences.
This approach to balance begins with standing posture and the inter-relationships that are inherent in the musculoskeletal system and with gravitational forces. It soon becomes apparent that when the body is in integrative balance with itself and its relationship to gravity, a type of effortlessness and near weightlessness arises that facilitates an energetic support and carriage.
Photo by iRise Drink
Emotions, Feelings & the Body
Video with Richard Sims
In this practical video, Richard helps you discover that what you "do" in your body can be used to work with your emotions, while also affecting what and how you're feeling. He also walks you through one of his favorite exercises for those who suffer from panic or anxiety attacks. It's also a great way to simply calm yourself during stressful or troubled times. He hopes you enjoy and find these exercises helpful!
Meditation Through Deep Rest
Audio Journey With Jaya Ashmore
This meditation was taken from a live online retreat in August 2020, and includes poetic and practical guidance as well as silence. Resting into the body and ground, we can allow a wider awareness to receive the whole of our experience. With compassionate connection as soft as a flower petal, we can discover that whatever comes up is allowed, and also not what we are in essence. Grounded and fluid, we can melt into the ground and into the embrace of aliveness.
The Nature of Your Design
Audio Journey Guided by Yasmin Lambat
In this innovative audio journey you'll be guided to the nature of your somatic design. You'll experience your body through the lens of fascia and biotensegrity — the body shaped as a 3-dimensional container, not as a linear column.
You'll notice instead how your body shape-changes... how your nervous system responds, and how your fascia "phase changes". Most of all, you'll connect with your sensory awareness to self adjust and find what feels good.
You'll receive ALL of these bonuses PLUS infinite access to the audio and video recordings and transcripts of every series session — inviting you to be part of the growing tide of somatic movement healers and educators, whose work is grounded in decades of practice, research, and nontraditional medicine.
Tap into the Natural Wisdom of Your Body to Connect Deeper With Yourself and With Others
While modern society tends to focus primarily on cultivating cognitive intelligence, our physical bodies hold innate intelligence for lifelong vitality and youthfulness.
Somatic movement education is designed to help us embody the whole of our self. From the somatic perspective, mind, body, and spirit function as one integrated unit.
Somatic movement offers support so you can come so fully into your body that you realize your potential for wholeness, aliveness, and connectedness to all of life — and yourself.
So what does "somatic" mean exactly?
The word somatic comes from the Greek "soma," which means "living body" — therefore, somatic refers to the lived experience of being a body.
Somatic movement means to move and sense from the inside out. This series of expert speakers empowers you to understand this in an experiential, embodied way.
In many spiritual traditions, emphasis is placed on leaving or going beyond the body — transcending or ascending out of human form and into higher realms.
Conversely, somatic movement teaches you how to connect so fully into own your body and its innate intelligence that you enter this same potential for wholeness, aliveness, and connectedness — right here and right now.
Deliciously subtle, deeply connective, inward-focused movements can completely change how you feel in the world… calming the nervous system, altering your experience of discomfort and distress, and helping to foster balance.
All living beings are in constant motion. Contraction followed by expansion is the basic movement of every living organism, right down to our cells.
In short, movement is life.
Somatic movement is a rapidly growing field with roots in embryology, osteopathy, occupational therapy, and other modern science-based holistic disciplines. It's designed to bring you into a deeply coherent and vitalized state through various subtle movement and sensory practices.
Unlike complex or highly technical practices that take decades to master, somatic movement modalities are simple and easy to use. They can provide rapid access to profound states of body-mind connection and awareness.
By aligning with the deepest healing processes happening at all times in your own body, you gain access to lifelong vitality, emotional stability, and life wisdom.
With the Somatic Movement Wisdom Collection 2021, you'll receive a library of teachings from our fantastic pioneers and experts.
Here's a small taste of what our extraordinary speakers will be sharing with you...
| | |
| --- | --- |
| | Tune in to Dr. Martha Eddy's powerful session about Dynamic Embodiment Somatic Movement Therapy, a process to calm the nervous system by taking small steps to release stress and aid in trauma recovery. |
| | Join Lavinia Plonka as she reveals how to invite pleasure and power through movement — by exploring the intersection between movement, emotions, and the mind. |
| | Orit Sen-Gupta will share her wisdom on a somatic approach to meditation — and guide you to enhance your practice by becoming aware of each of the five sense organs. |
| | Discover Pandiculation with Yasmin Lambat, RSME – more than just stretching, pandiculation is nature's way of nourishing, shape-changing, lubricating, hydrating, and revitalising fascia, the connective tissue which serves as our fabric of embodiment. |
| | Learn Somatic Groundwork™ with Kaila June, RSME/MS – a floor-based movement practice that soothes the nervous system, restores tissue integrity, and deepens sensory awareness as a pathway to healing and self-knowledge. |
| | Eleanor Criswell Hanna, long considered a foremother of the somatics field, illuminates how somatic movement can alleviate suffering and invigorate you for years to come. |
| | Bernadette Pleasant reminds us that "grief is love with nowhere to go." Receive her tools for navigating grief and reawakening your innate capacity for JOY and aliveness through movement. |
| | Bodyworker Steve Haines shares how to heal pain, anxiety, and trauma using embodiment —so you can find safety inside your own body again after experiencing distress. |
| | Simon Borg-Olivier will guide you through his "Five Dimensional Flow" practice – a safe, accessible, and effective form of posture, movement, and breathing that improves blood flow and increases the body's energy levels while reducing anxiety, putting you into a meditative state. |
| | And much more! |
| | |
Reclaim the Vitality of Youth through the Healing Power of Movement
Deep attunement with the body — the main emphasis of somatic movement — affords a rich sense of wholeness, peace, and connection to your inherent healing wisdom.
The many wonderful modalities within somatic movement can help you draw on your body's innate self-healing power and calm down the amygdala — or "reptilian brain" panic response.
Somatic movement can be described as "being breathed by the body" — letting go of force, trying, and control — and, instead, falling deeply into resonance with primordial intelligence and sensory awareness, resulting in profound wellbeing.
You'll come home to your own body as a center of all wisdom, security, and deep knowing.
With this invaluable resource you can turn to time and again, you'll discover:
Ways to nourish your nervous system through centering and connective movement
How embodied movement can help dissipate stress, anxiety, fear, and trauma
Somatic movement to reverse the effects of aging, and experience a sense of openness and spaciousness
Ways you can apply conscious motion on a daily basis to provide ease around challenging and stressful situations
Pathways to strengthen immunity, improve heart rate variability, and facilitate natural breathing
The connection between movement and personal power
How somatic education transcends old notions of the body as a machine — liberating movement as a holistic discipline
Embodied movement for grief
Somatic strategies to address pain
Somatic methods including Hanna Somatics, Continuum Movement®, Feldenkrais Method®, Rolfing, dance, Somatic Yoga, Body-Mind Centering, Somatic Psychology, Alexander Technique, pandiculation, and breathwork
How somatic movement reactivates youthful energy, resilience, and freedom of movement for lifelong vitality
When you own the Somatic Movement Wisdom Collection 2021, you'll gain lifetime access to movement and breathing practices that can help you become more embodied, poised, and resilient.
Here's What You'll Receive: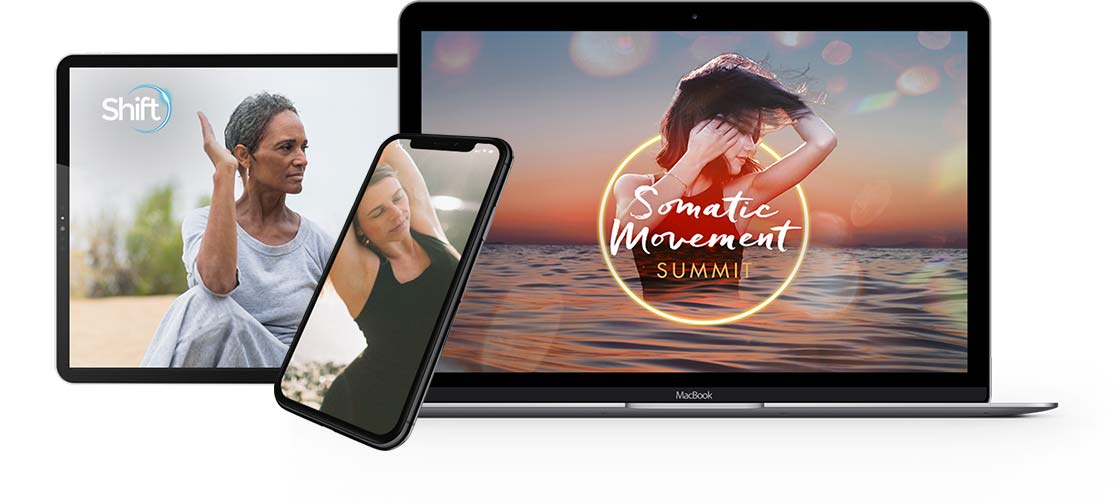 Somatic Movement Wisdom Collection 2021
This package gives you the opportunity to receive INSTANT and lifetime access to:
| | |
| --- | --- |
| | Streaming Videos of EVERY session in the 2021 Somatic Movement Summit series — watch on any connected device |
| | Audio Recordings of EVERY session in the 2021 Somatic Movement Summit series — listen on any connected device |
| | PDF Transcripts of each session — to refer back to, follow directions, take notes, highlight, and search for keywords |
| | PLUS Your BONUS PACKAGE of exclusive audio, video, and written teachings you won't find elsewhere. Includes a set of guided practices from Yasmin Lambat, Brian Siddartha Ingle, Mia Segal, Dr. Martha Eddy, Anat Baniel, and other luminaries (already over a $250 value in itself!) — as well as a "best-of" bundle from our Somatic Movement Summit library. |
OUR 100% GUARANTEE MEANS NO RISK TO YOU!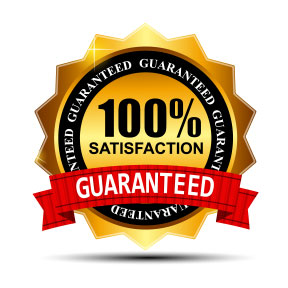 When you upgrade today, your purchase is backed by our complete money-back guarantee. If for any reason at any time within 30 days you decide the Somatic Movement Wisdom Collection 2021 is NOT right for you, just visit our Customer Service Center and request a refund. We'll cheerfully refund your payment in full within five business days.
Upgrade Now
Not now, please take me to the program & replays page