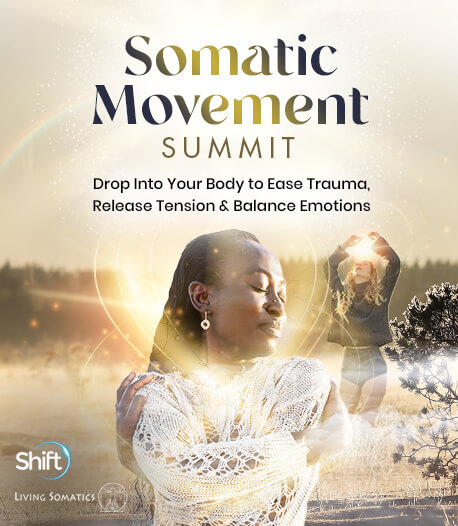 The live summit is over. However, you can still get the recordings and transcripts of all the summit sessions. Upgrade to receive unlimited access to the inspiration, resources, and powerful practices presented by the experts featured in the Somatic Movement Summit series.
The Somatic Movement Summit series invites you to strengthen your bonds to your body's intuitive wisdom so you can experience greater resilience, flexibility, and vitality through sessions incorporating guided routines led by world-class experts
You'll be connecting posture, movement, emotions, and the mind as pathways to cultivate suppleness and vitality, to calm stress, and to nurture inner and outer peace, among many other benefits.
Whether you're a seasoned practitioner or new to conscious movement, you'll discover practical healing exercises and expand your understanding of your physiological habits.
Together with respected teachers from around the globe, you can practice alchemizing sensory overload and embody a more grounded, balanced way of living.
Enjoy this special series!

06/06/2022 4:00:00 PM
06/07/2022 4:00:00 PM
06/08/2022 4:00:00 PM
06/09/2022 4:00:00 PM
06/10/2022 4:00:00 PM
Support