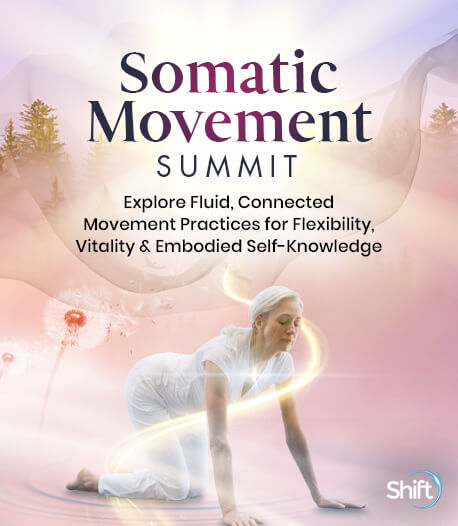 Program & Replays
Somatic Movement: From Stillness to Dancing for Healing and Expression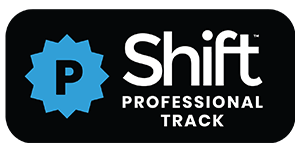 Broadcast on June 07, 2023
With Jamie McHugh, MA, MSMT & Manuela Mischke-Reeds, MFT
Hosted by Dr. Martha Eddy, RSMT
With a combined 100 years of somatic experience, Jamie McHugh and Manuela Mischke-Reed share how somatic movement can be felt/learned in stillness but also in movement. Discover how the continuum from stillness to dancing somatically provides fuel for connection to self and others.
In this session, you'll discover:
Continuum movement and will discuss how somatic awareness comes into Hakomi
Why we attend to breath, gestures, and posture in working with individuals
How moving in nature informs our exchange with clients and students
The views expressed are specific to the author/speaker and may vary from the perspectives of The Shift Network's participants, staff, or other speakers.
Love this Speaker and What They Have to Say?
It can be yours to keep... forever.
Get lifetime access to the summit and bonus material by upgrading now!
UPGRADE HERE
Jamie McHugh, MA, MSMT
Master Somatic Movement Therapist & Interdisciplinary Artist
Jamie McHugh, MSMT, is a registered Master Somatic Movement Therapist, and an interdisciplinary artist. He's the creator of Somatic Expression® — Body Wisdom for Modern Minds, an integrative approach to the art and craft of embodiment. He is also creator of NatureBeingArt, abstract contemplative photography of the natural environment for both fine art reproductions and video streams.
His somatic-expressive practices for re-wilding the body, mending the mind, and restoring the spirit have been inspired by Bonnie Bainbridge Cohen, Emilie Conrad, Anna Halprin, Thich Nhat Hanh, Pomo healer Lorin Smith, and the wild places of the planet.
Jamie offers trainings, classes, and individual sessions in pragmatic body wisdom derived from the five somatic technologies indigenous to the body — including breath, vocalization, contact, movement, and stillness. The accessibility and simplicity of his approach comes from 45 years of personal and professional practice, working with a wide range of audiences in varied contexts, ranging from graduate students in holistic health education, to dance and theater artists, to people living with life-threatening illnesses. His work is user-friendly, ranging from sensitive and deep to playful and exuberant as he invites participation in the sensate soul of the body. His current focus centers on "Embodying Nature," a sensory-motor approach to ecological attunement taught on land in the U.S. and Europe, and "Embodied Mindfulness, " body-based contemplative practices taught online to participants worldwide. He is constantly threatening to complete his book — and, one day he might!
Manuela Mischke-Reeds, MFT
With Somatic Trauma Therapist, Hakomi Trainer & Founder of Embodywise
Manuela Mischke-Reeds, MFT, is a somatic trauma psychotherapist and an international teacher of somatic psychology, integrating movement and mindful embodiment tools into her work. She was the co-director of the Hakomi Institute of California, and recently founded Embodywise, a learning community that supports somatic psychology methods that promote wisdom through the body. 
She developed an integrative trauma methodology called Innate Somatic Intelligence Trauma Therapy Approach (ISITTA) that focuses on somatic movement and somatic therapy techniques in an in-depth training program for therapists and practitioners.
Manuela has more than 25 years of clinical experience in the field of trauma and somatics, including working with psychedelic-assisted psychotherapy with first responders. She lectures and trains professionals on the topics of mindfulness, somatic psychology, trauma therapy, and compassionate relational approaches to healing. 
She has hosted the Hakomi Summit for The Shift Network, and is the author of several books, including 125 Somatic Psychotherapy Tools for Trauma and Stress... and 8 Keys to Practicing Mindfulness: Practical Strategies for Emotional Health and Wellbeing. She will soon be releasing a new book on movement therapy tools for clinicians.