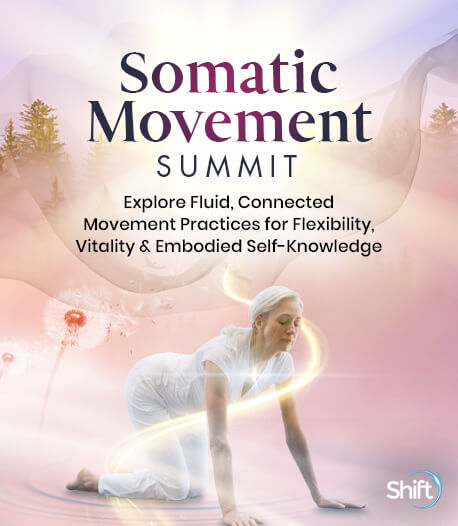 Program & Replays
Understanding the Health Relationship Between Yourself and the Land Where You Live
Broadcast on June 06, 2023
With Waangenga Blanco
Hosted by Simon Borg-Olivier
In his talk, Waangenga Blanco draws upon his Indigenous Australian ancestry to explain how your body is a type of holographic representation of the earth that you live on. True health is about recognizing the relationship between yourself and nature. He elaborates on the importance of uniting your heart and body, and not being centered in your thinking mind. Drawing upon his Indigenous Australian heritage, he explains how to connect the land where you live to your own inner landscape.
In this session, you'll discover:
The parallels between the channels in your body, such as blood vessels and nerves, and rivers and waterways of the natural land
How connecting to your inner landscape can help you get relief from trauma
The importance of creating your own inner dance (even with simple movements) to create loving connections inside yourself
The views expressed are specific to the author/speaker and may vary from the perspectives of The Shift Network's participants, staff, or other speakers.
Love this Speaker and What They Have to Say?
It can be yours to keep... forever.
Get lifetime access to the summit and bonus material by upgrading now!
UPGRADE HERE
Waangenga Blanco
Dance Artist
Waangenga Blanco is a proud Indigenous man who descends from the Pajinka Wik in Cape York and Meriam Mer (the furthest eastern island in the Torres Strait.) He is an award-winning, globally touring performing artist, specializing in contemporary dance, choreography, and acting. Waangenga's classes are centred in a uniting of hearts and bodies away from the thinking mind. Drawing on his Indigenous heritage, Waangenga creates an experience connecting you to your country and your own inner landscape, anchored in breath, using the dynamism of the human vessel to transcend and integrate embodiment.
Trauma informed and working in the subtle realms, Waangenga's movement sessions will have you coming home your body, bringing brightness and lightness to your whole being. No dance history required, no choreography or counts — just gently yet powerfully guided movement, offered to shine your shrine.
Waangenga began his professional career in 2005 with Bangarra Dance Theatre, and became a senior foundational influencer to a new generation of traditionally informed contemporary dance. Finishing up his time with Bangarra in late 2018, Waangenga is now a freelance artist.