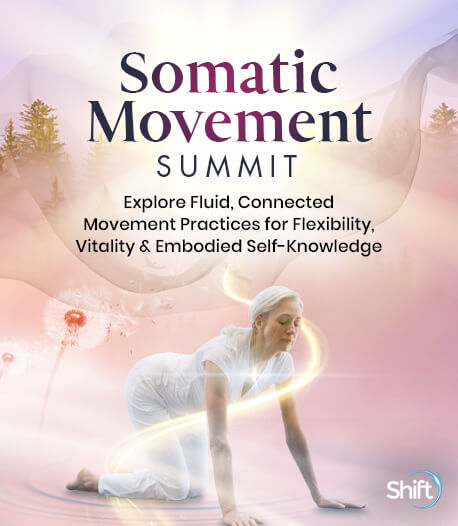 Program & Replays
The Hidden Messages of Pain: The Lost and Sacred Art of Symbolic Interpretation of Signs and Symptoms
Broadcast on June 09, 2023
With Dr. Marcus Chacos
Hosted by Simon Borg-Olivier
People needlessly suffer pain, and they continue to experience pain unnecessarily. According to Dr. Marcus Chacos, when you uncover the hidden message of your pain and discover the path through trauma healing, transformation is not only possible — it is inevitable.
In this session, you'll discover:
How to understand and interpret your symptoms to allow you the opportunity for healing and resolution of your pain and trauma
The role trauma plays in your pain and the production of your symptoms and the process for deep healing
Restorative and somatic practices for transforming and transcending your pain and health challenges
The views expressed are specific to the author/speaker and may vary from the perspectives of The Shift Network's participants, staff, or other speakers.
Love this Speaker and What They Have to Say?
It can be yours to keep... forever.
Get lifetime access to the summit and bonus material by upgrading now!
UPGRADE HERE
Dr. Marcus Chacos
Chiropractor & Founder of Chiropractic Education Online
Dr. Marcus Chacos is a chiropractor with 24 years of clinical experience specializing in family wellness care and arthritic conditions. He's the bestselling author of The Arthritis Solution as well as two other books. He has presented on chiropractic philosophy at events like The Philosophy Symposium and The Remarkable Practice Immersion events. He is passionate about chiropractic philosophy, and guarding his sacred trust as a medical provider. The author of 40 Tests of The Philosophical Chiropractor, Marcus serves the mission of chiropractic with passion.
Marcus founded Chiropractic Education Online, a nonprofit organization designed to raise funds through chiropractic education for chiropractic institutions dedicated and committed to serving vitalistic chiropractic. He's hosted the Neuroscience of Chiropractic and Family Wellness Super-Conference events, bringing together leading chiropractors in the field to raise funds and education opportunities for the chiropractic profession. 
Marcus speaks internationally and has appeared at health summits with his keynote on "The Total Healing Blueprint" as well as business summits such as the Marketing and Practice Growth Summit with Brandy Kinnear and the Practice Growth Challenge with Dr. Krista Burns. He also founded Chiro Author Mastery which teaches chiropractors how to write, publish, and promote a bestselling book to help them grow their practice, establish their authority, and deliver profound, life-changing care.