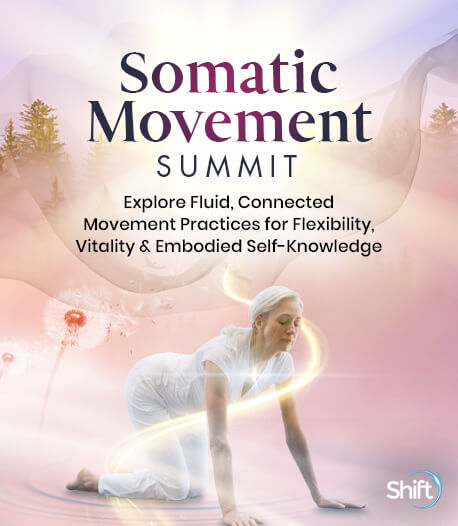 Program & Replays
Past, Present, and Future: My Teachers, the Legacy, and Culture
Broadcast on June 09, 2023
With Emory M. Moore Jr., MSME/T
Hosted by Dr. Martha Eddy, RSMT
In this session, Emory M. Moore Jr. pays homage to his teachers and foundational disciplines. Referencing masters who were among the first to bring mind-body systems from China, India, Africa, and Japan to the U.S., he describes a spiritual pursuit of the Tao and Buddhist internal cultivation practices. Emory speaks of his teachers (some who now are ancestors) with reverence, emphasizing that these methods are his base for somatic movement education and therapies. He honors their cultural roots and legacies.
In this session, you'll discover:
Deep reverence for each discipline — martial arts, yoga, and dance
Excellence is at the heart of somatic movement as well as economic success
You must be prepared to work hard and climb up some hills — and most importantly, find spiritual sources of support and growth
The views expressed are specific to the author/speaker and may vary from the perspectives of The Shift Network's participants, staff, or other speakers.
Love this Speaker and What They Have to Say?
It can be yours to keep... forever.
Get lifetime access to the summit and bonus material by upgrading now!
UPGRADE HERE
Emory M. Moore Jr., MSME/T
CEO EM Arts & Founder of EM LifeWork/EMTechniques
Emory M. Moore Jr., MSME/T, is an internationally renowned, multi-certified exercise and movement teacher. He has over 30 years of experience in a myriad of disciplines — ranging from Chinese and Japanese martial arts, Qigong, pilates, dance, yoga, strength/conditioning, and an Afro-Brazilian martial art known as Capoeira. A health and fitness pioneer and innovator, he created the EM LifeWork TM, a method for exercise and movement techniques focusing on holistic fitness and body harmony. 
He taught and trained scores of teachers in the U.S., and has been featured in the New York Times, Self, TimeOut, W Magazine, and on FoxNews.com. Emory has been highly sought by Olympic athletes, professional dancers, and celebrities. There is nothing Emory hasn't done in the health and fitness industry — from being a lifeguard, to running and designing facilities. He loves it all, but teaching and learning are his greatest passions.