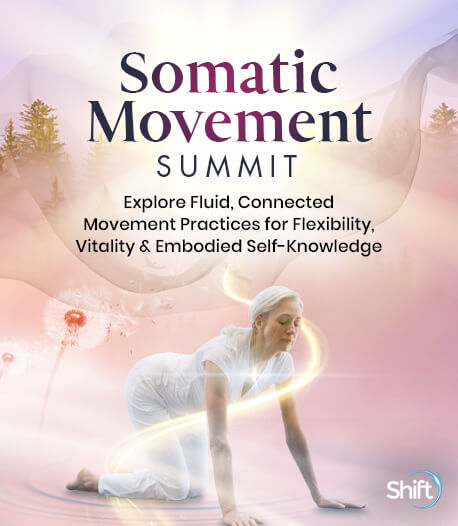 Program & Replays
The Evolution of Yoga Movement in Western Society Over the Past 40 Years
Broadcast on June 09, 2023
With Bianca Machliss
Hosted by Simon Borg-Olivier
It has been an incredible journey to witness the evolution of yoga practice in the Western world. Bianca Machliss started practicing yoga in her late teens in Sydney at a time when it wasn't very popular or widespread. She's seen many different phases of the practice, and is still part of the phenomenon that it has become today. Yoga is available to everyone, online and in person, in gyms, and in studios, merged with other practices. Bianca will discuss this evolution and how it has affected the practice.
In this session, you'll discover:
How to make sure your yoga practice is safe
Things to look for in a yoga practice
The evolution and creation of the Yoga Synergy Method
The views expressed are specific to the author/speaker and may vary from the perspectives of The Shift Network's participants, staff, or other speakers.
Love this Speaker and What They Have to Say?
It can be yours to keep... forever.
Get lifetime access to the summit and bonus material by upgrading now!
UPGRADE HERE
Bianca Machliss
Yoga Teacher
Bianca Machliss​ is co-founder and owner of Yoga Synergy, and has over 30 years of experience teaching yoga, managing a studio, training teachers, developing courses, and creating a community. Yoga found her at the age of 19. At first, she didn't enjoy the practice. It was confronting due to her innate stiffness, weakness, and self-conscious, shy nature. After a life-changing trip to India, devotion and obsession with the practice ensured that she found herself attending classes 7 days per week, twice per day. She found an interest that gave her peace and joy, and a much needed sanctuary.
Bianca became a yoga teacher serendipitously when asked to replace a local teacher. Prior to that, she had never considered teaching. It turned out that it came naturally to share what she had learned and was passionate about. Yoga Synergy evolved in 1990 when she came up with the concept of running 6-week beginner courses, revolving around learning a sequence which changed every course. Eventually, the sequence was taught in all the classes, at different levels. 
In 1994, she returned to university to study physiotherapy and learn more about the body, in order to improve the practice and teaching of yoga and to ensure that it was safe, effective, and fun. From this platform, the 9-week, 6 Sequence Synergy Program was developed. She started training teachers in 1999. Initially, training was strictly a 3-year apprenticeship format. In 2014, training moved to a 200-hour format, and since 2020 an additional online format has evolved.
Bianca currently manages and teaches at Yoga Synergy Newtown and Yoga Synergy Teacher Training and Retreats. Additionally, she teaches at Elixr Health Club, My Asana Yoga Studio, and Waverley College (high school students and staff).