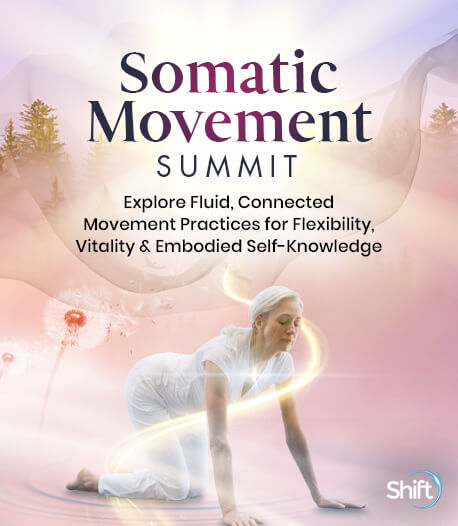 Program & Replays
Move and Manifest
Broadcast on June 05, 2023
With Mimi El-Ashiry
Hosted by Simon Borg-Olivier
Discover the freedom that comes from moving without judgment or concern for appearances. Mimi El-Ashiry will encourage you to tap into your innate creativity, letting your body guide you to new levels of self-discovery and confidence. In this transformative session, Mimi will show you how to move freely without restrictions or caring about how it looks.
In this session, you'll discover:
The keys and principles that not only enhance your movement practice but also empower your life
How to do the "Movement Snap"
How incorporating the elements into your movement practice can create a harmonious balance within your mind, body, and spirit
The views expressed are specific to the author/speaker and may vary from the perspectives of The Shift Network's participants, staff, or other speakers.
Love this Speaker and What They Have to Say?
It can be yours to keep... forever.
Get lifetime access to the summit and bonus material by upgrading now!
UPGRADE HERE
Mimi El-Ashiry
Dancer, Founder of Move & Manifest, Yoga Teacher, Model, Actress
Mimi El-Ashiry started dancing at age 6. Although for years her life and career pulled her in many other directions, she decided in 2019 to switch her priorities and chase her passion, studying dance full-time for two years with the intention of improving her technical ability and facility. What she learned along the way was that it was necessary to unlearn all of these expert techniques and let go of the quest for perfection in order to find her true center as an artist, teacher, and performer. This required her to move out of her analyzing, thinking mind — and comfort zone — into a place of feeling her body. Once she started moving in ways that felt "good" or "right" but usually looked unnatural and wonderfully weird, she started to feel so free, and she realized that anyone can express themselves authentically through liberated movement.