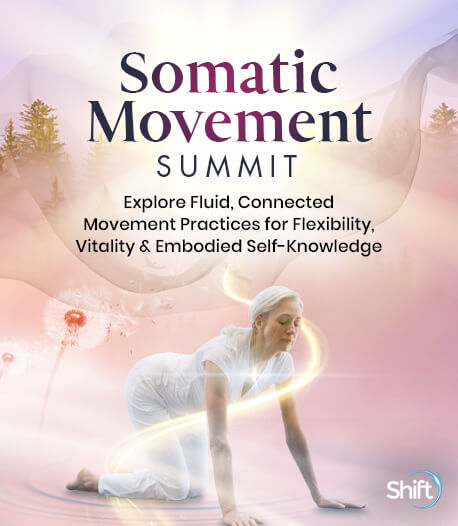 Program & Replays
The Way of Wellness: How to Add More Life to Your Life
Broadcast on June 05, 2023
With Dr. Marc Cohen
Hosted by Simon Borg-Olivier
Dr. Marc Cohen uses poetry to uncover simple practical solutions for finding extreme comfort in any situation — including how to enhance health, support detoxification pathways, and minimize toxic exposures. He discusses practical ways to explore the edge of your comfort zone to build physiological and psychological resilience through the use of dietary manipulations, breathing practices, hot and cold exposure, and flow states.
In this session, you'll discover:
50 practices that take you from wired and tired to chilled and fulfilled, from stressed and depressed to joyfully blessed
Simple body hacks that enable you to relax on demand, serving as emotional first aid when you're scared, anxious, upset, or in pain
How to embody the cosmic forces that flow through you, keeping your bladder, bowel, breath, body, and brain open and flowing
The views expressed are specific to the author/speaker and may vary from the perspectives of The Shift Network's participants, staff, or other speakers.
Love this Speaker and What They Have to Say?
It can be yours to keep... forever.
Get lifetime access to the summit and bonus material by upgrading now!
UPGRADE HERE
Dr. Marc Cohen
Founder of the Extreme Wellness Institute, Beautiful Water, and Extremely Alive
Dr. Marc Cohen is a medical doctor, university professor, author, poet, entrepreneur, wellness trailblazer, and perpetual student of life, contributing to a culture of wellness that can infect the world with good health. Marc has been researching and practicing integrative medicine for more than 30 years, and has spent more than half his career as a university professor both teaching and researching wellness, while contributing to the fields of nutrition, herbal medicine, acupuncture, yoga, meditation, health retreats, fermentation, detoxification, bathing, water quality, saunas, hot springs, elite athletic performance, and flow states. He's published more than 100 peer-reviewed scientific papers, plus many books and technical texts on wellness and natural medicine... including Understanding the Global Spa Industry and the landmark text Herbs and Natural Supplements: An Evidence-Based Guide along with the illustrated children's books Bing & Bang Begin and The Beautiful Mare and the Boy Who Gave Thanks. Marc is a former board member of the Global Wellness Summit, past president of the Australasian Integrative Medicine Association, founder of the Extreme Wellness Institute, Beautiful Water, and Pronoia Press, co-owner of Extremely Alive and Maruia Hot Springs, and medical director of the Peninsula Hot Springs Group.