Featured Speakers:
(click photo to learn more)

Dr. Martha Eddy, RMST

Paul Linden, PhD

Suresha Hill, EdS, HSE, BCST, DOMTP

Judith Aston

Simon Borg-Olivier

Bernadette Pleasant

Mia Segal

Lavinia Plonka

Eleanor Criswell Hanna, EdD

Yasmin Lambat, RSME

Anat Baniel

Emory M. Moore Jr, RSME/T

Don Hanlon Johnson

Orit Sen-Gupta

Adaku Utah

Steve Haines

Ciara Ni Dhiomasaigh

Elisa Cotroneo

Daisy Lee

Russell Delman

Linda Evans Delman

YaliniDream

David Hall

Kaila June, RSME/MS

Richard E. Sims, RSME/T, CTP

Scott Carney

Atira Tan

Raja Selvam, PhD

Débora Oliveira

Avi Bahat

T. Aisha Edwards, LMHC

Jaya Ashmore

Lakshmanan Gurukkal

Donnalea Van Vleet Goelz, PhD

Hugh Milne

Lisa Suchanek

Conny Andersson

Jahanavi Schriefer

Servaas Mes

Marisa Morin

Edward Barrera, HSE

Debbie Rosas
With Hosts: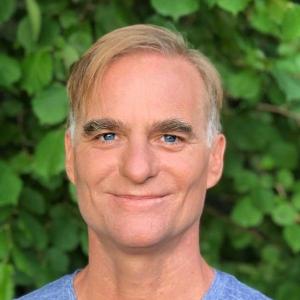 Brian Siddhartha Ingle, ND, DO
Co-founder of Living Somatics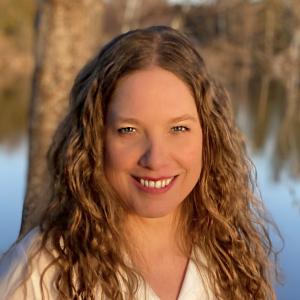 Gayatri Schriefer
Co-founder of Living Somatics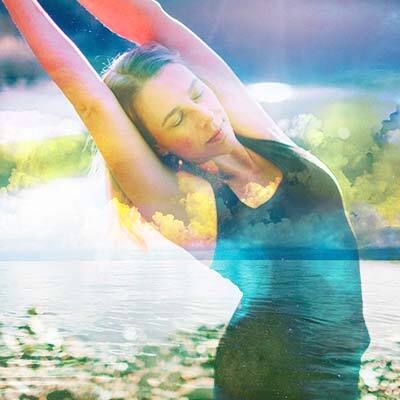 When you move about during the day, do you feel discomfort or pain?
The ability to move freely is the secret to youth and vitality.
As we age, our bodies tend to become less fluid and mobile — leading to tension, pain, and discomfort, which causes even greater rigidity. What's even more alarming is that our minds tend to follow suit.
Our modern-day society encourages a lack of mobility. We are chronic sitters — at desks, in cars, on couches. We become set in our ways as we move through life.
As a result, we feel "stuck" inside ourselves. We lack the energy, freedom, and resilience we enjoyed as children, when we ran, jumped, and played for hours every day.
The good news is that we can recapture the fluid movement and resilience we experienced as children — an imperative for ensuring lifelong health and wellbeing.
How often do you think about the way you move? Do you have a daily movement practice?
Are you familiar with somatic movement — movement coupled with awareness? It provides a pathway to healing through embodied motion.
It's a call to return to the wisdom of the body, the built-in capacity of your body to self-regulate — a timely answer to our modern world's shift toward the sedentary.
The many wonderful modalities within somatic movement help you draw on your body's innate self-curing power, balance the autonomic nervous system, and shift out of fight-or-flight response — fostering rest, repair, and health.
To be able to truly relax and be in tune with ourselves is too often a novelty in this day and age.
The answer to overcoming this trend is conscious movement.
Both subtle and profound, somatic movement modalities — such as Alexander Technique, Hanna Somatics, Continuum Movement®, Feldenkrais Method®, Body-Mind Centering, and others — gently nurture an abiding sense of wellbeing and fortitude.
These methods can assist you in moving from rigidity to fluidity... enabling you to make choices from your body's wise, grounded intelligence, while at the same time preserving your body from the long-term effects of stress.
We're honored to invite you to join the Somatic Movement Summit — an experiential online gathering of seasoned leaders in this growing and evolutionary field.
In this one-of-a-kind summit, you'll not only receive abundant knowledge from world-renowned somatic movement experts... you'll also experience firsthand, instructive practices and demonstrations of a variety of disciplines.
Whether with short or long guided somatic movement practices, you'll have the opportunity to slow down and embody the richness of what our accomplished speakers and practitioners have to offer.
Cultivate Your Body's Innate Intelligence for Increased Vitality, Healing & Fluidity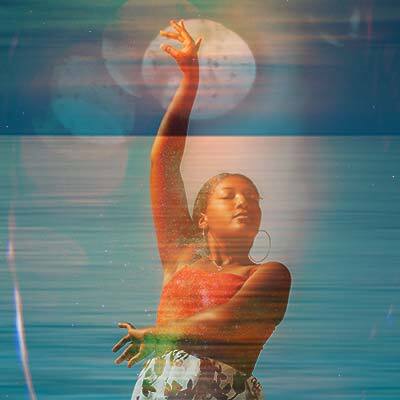 While modern society tends to focus primarily on cultivating cognitive intelligence... our physical bodies also hold innate intelligence for lifelong vitality and youthfulness.
Somatic movement offers support so you can come so fully into your body that you enter your potential for wholeness, aliveness, and connectedness to all of life — and yourself.
So what does "somatic" mean exactly?
The word somatic comes from the Greek "soma," which means "living body" — therefore, somatic refers to the lived experience of being a body.
Somatic movement means to move and sense from the inside out. This summit of expert speakers empowers you to understand this in an experiential, embodied way.
Deliciously subtle, deeply connective, inward-focused movements can completely change how you feel in the world... calming the nervous system, altering your experience of discomfort and distress, and helping to foster balance.
During this 5-day journey into somatic movement — with world-renowned speakers and experts — you'll benefit from the union of science with decades of experiential wisdom.
You'll be guided through revitalizing somatic awareness practices such as micro-movements, grounding, centering, meditation, and breathing — all of which are simple ways to self-regulate your own system.
You'll discover methods to increase longevity, sensory-based intuition. and awareness, which enable you to live a more fully embodied life.
Here's a small taste of what our distinguished speakers will be sharing with you...
| | |
| --- | --- |
| | Tune in to Dr. Martha Eddy's powerful session about Dynamic Embodiment Somatic Movement Therapy, a process to calm the nervous system by taking small steps to release stress and aid in trauma recovery. |
| | Join Lavinia Plonka as she reveals how to invite pleasure and power through movement — by exploring the intersection between movement, emotions, and the mind. |
| | Orit Sen-Gupta will share her wisdom on a somatic approach to meditation — and guide you to enhance your practice by becoming aware of each of the five sense organs. |
| | Discover Pandiculation with Yasmin Lambat, RSME – more than just stretching, pandiculation is nature's way of nourishing, shape-changing, lubricating, hydrating, and revitalising fascia, the connective tissue which serves as our fabric of embodiment. |
| | Learn Somatic Groundwork™ with Kaila June, RSME/MS – a floor-based movement practice that soothes the nervous system, restores tissue integrity, and deepens sensory awareness as a pathway to healing and self-knowledge. |
| | Eleanor Criswell Hanna, long considered a foremother of the somatics field, illuminates how somatic movement can alleviate suffering and invigorate you for years to come. |
| | Bernadette Pleasant reminds us that "grief is love with nowhere to go." Receive her tools for navigating grief and reawakening your innate capacity for JOY and aliveness through movement. |
| | Bodyworker Steve Haines shares how to heal pain, anxiety, and trauma using embodiment —so you can find safety inside your own body again after experiencing distress. |
| | Simon Borg-Olivier will guide you through his "Five Dimensional Flow" practice – a safe, accessible, and effective form of posture, movement, and breathing that improves blood flow and increases the body's energy levels while reducing anxiety, putting you into a meditative state. |
| | And much more! |
| | |
Embody All of Yourself Through the Medicine of Movement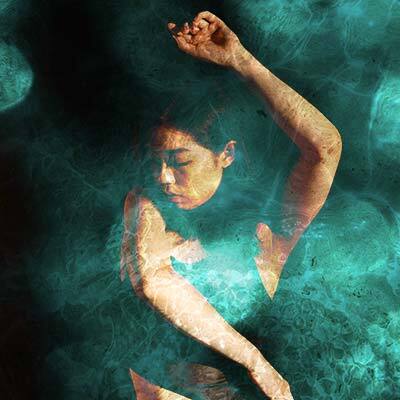 When we dance reflectively, we are in a process of becoming more fully conscious — returning what we have forgotten of our intrinsic perfection.
— Sondra Fraleigh
Somatic movement can be described as "being breathed by the body" — letting go of force, trying, and control... and, instead, falling so deeply into resonance with primordial intelligence and sensory awareness that profound wellbeing is the only possible result.
This entails coming home to your own body as a repository of safety, wisdom, and deep knowing.
During this 5-day online summit, you'll discover:
Ways to nourish your nervous system through centering and connective movement
How embodied movement can help dissipate stress, anxiety, fear, and trauma
Somatic movement to reverse the effects of aging, and experience a sense of openness and spaciousness
Ways you can apply conscious motion on a daily basis to provide ease around challenging and stressful situations
Pathways to strengthen immunity, improve heart rate variability, and facilitate natural breathing
The connection between movement and personal power
How somatic education transcends old notions of the body as a machine — liberating movement as a holistic discipline
Embodied movement for grief
Somatic strategies to address pain
Somatic methods including Hanna Somatics, Continuum Movement®, Feldenkrais Method®, Rolfing, dance, Somatic Yoga, Body-Mind Centering, Somatic Psychology, Alexander Technique, pandiculation, and breathwork
How somatic movement reactivates youthful energy, resilience, and freedom of movement for lifelong vitality
And much more...
We do not have to be resigned to inertia as we journey through life — we are designed to stay in motion!
Take yourself to the next level in your somatic awareness and ability, and join this unique gathering of insightful expert teachers in the field of conscious motion. It's time to start enjoying your divine, deliciously aware, movement-filled life!
You'll be in good hands with summit hosts Gayatri Schriefer and Brian Siddhartha Ingle, co-founders of Living Somatics.
Here's what participants had to say about previous years' Somatic Movement Summit...
"I am left with a sensation of being refreshed, fulfilled, and enriched!"
This summit was excellent, one of the highest-quality summits I've experienced. The summit integrated seamlessly into my daily life while giving me the feeling and information of being on retreat! I am left with a sensation of being refreshed, fulfilled, and enriched!
— Melanie Gambino
"Something inside me came to life listening to the wisdom."
Wow, this summit was really impactful for me. Something inside me came to life listening to the wisdom. The speakers gave voice to a knowing stored in my bones waiting to be remembered. I am deeply grateful for the wisdom shared in this summit. It will inform the way I live my life and my work as well.
— Sarah, Knoxville, Tennessee
"Your offering is nourishing, at a time when we need it the most!"
What a marvelous experience! A broad spectrum of somatic modalities, delivered by some of the most grounded, present, and dynamic practitioners from all over the world. In spite of our global situation with COVID-19, there was optimism for us, for our shared human evolution. "Human potential" has been a passion of mine for four decades. The summit presentation ensures me it is alive and well in "embodied motion." This will shift and change, as all things do, but it is in motion, connecting us in the collective consciousness. Thank you, each presenter and all staff affiliated with The Shift Network. Your offering is nourishing, at a time when we need it the most! Namaste!
— Nia
"What a unique treat to learn from such a wide range of practitioners..."
The somatic movement summit was an amazing event. This resource has helped me to understand and experience the diversity within the somatic global movement. I now realize my thoughts, experiences, and interests are connected and similar to so many others. What a unique treat to learn from such a wide range of practitioners. This summit has been so refreshing, informative, and surprising, and will continue to influence and support my own practice. Thank you for creating and sharing this valuable event.
— Julia Mckerrow, Christchurch, New Zealand
"This is one of the best organized and seamless summits I have ever experienced."
This is one of the best organized and seamless summits I have ever experienced. A truly professional event. I found that the presentations were clear and on topic, and appreciated the clarifying dialogue from hosts. Always looked forward to the mini-practice closing each presentation. The variety of presenters and their topics and backgrounds was truly awesome.
— Maureen Witney, Bowen Island, British Columbia
"This summit has inspired me both professionally and personally."
This summit changed my preconceived ideas about somatics — introducing me to many frameworks and possibilities. I am a woman of color and always wondered how I would "fit into" somatics, and if it could be a genuine and authentic expression of myself. I felt represented in the speakers you chose with topics including diversity, equality, social justice, and access to the world of somatics. This summit has inspired me both professionally and personally. Thank you for this offering.
— Vanessa Escovar, Oakland, California
"I felt love and gentle guidance coming through every session that I tuned in to."
This is my first Somatic Movement Summit. I felt love and gentle guidance coming through every session that I tuned in to. An energy of camaraderie and friendly exploration invited me to connect with myself as I listened to and sampled the practices. The hosts, Brian and Gayatri, were extraordinary. They held the space beautifully, encouraging the flow of each session, while seamlessly interweaving their impressions, life experiences, and questions. They were the ultimate cheerleaders for the possibility of living joyfully in the body, mind, psyche, and in the world. Thank you all!
— Tere Winters, Healdsburg, California
"It was incredible to feel part of a temporal community while in isolation."
In my isolation I felt so comforted and inspired to be able to listen to practitioners from diverse perspectives and knowledges. I found the short activities at the end very moving and effective. It was incredible to feel part of a temporal community while in isolation.
— Victoria, Sydney, Australia
"It was one of the most relevant and articulate movement studies events of the last year."
It was an amazing gathering of experts on both practices and theoretical background in somatics. It brought together movers, artists, therapists, scientists, and movement researchers to discuss and update topics relevant to our contemporary world and to life in general on an endangered planet. From movement technique to social equality, intuition, and ecology, many important aspects were highlighted. It was one of the most relevant and articulate movement studies events of the last year. Its accessibility through free virtual format allowed for the spread of fundamental information to different cultures and places. It has confirmed that somatics is a major field of study which deserves full recognition and respect in different contexts, such as academic research, in both scientific and artistic realms.
— Ciane Fernandes Salvador, Bahia, Brazil
"Thank you for bringing this brilliant and diverse group of somatic practitioners to this summit."
Thank you for bringing this brilliant and diverse group of somatic practitioners to this summit. Each one shared their years of knowledge and experience in an accessible and kind-hearted way.
— Catherine Lemon, Sebastopol, California
"The presenters gave me so much hope and confidence..."
It is wonderful to see practitioners all over the globe who work with gentleness, kindness, and listening deeply to their own bodies — and teaching others to do the same with commitment and caring for most if not all of their lifetimes. The presenters gave me so much hope and confidence that I am able to change the way I move without forcing my body to go into uncomfortable positions. My emotional body was validated with all the speakers and its connection to my physical body, and I feel much safer moving and changing the way I move for the health and confidence I have always craved, but did not believe I could achieve.
— Jan-Joy Sax, Kailua, Hawaii
PRESENTED BY
The Shift Network
in association with Living Somatics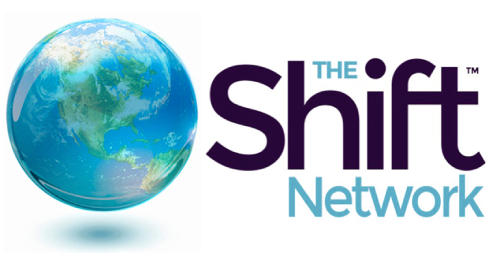 Co-Sponsors