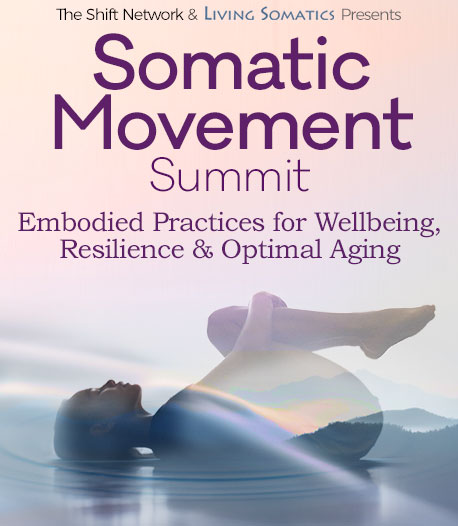 Program & Replays

Emotional Freedom! How being emotionally expressed through movement and sound will change your life
Broadcast on April 27, 2020
Hosted by Gayatri Schriefer
With Bernadette Pleasant
Bernadette Pleasant shares what it means to exercise the muscle of emotional expression. She talks about how we are taught to shame emotions, and the ways we can view our changing and shifting emotions as weather patterns.
In This Session:
An awareness of emotional shutdown and its effects on the body
Compassion towards self and anyone who avoids strong emotions
Tips on how to move from emotional half-assed to badass
Bernadette Pleasant
Founder of Femme! and The Emotional Institute
Intoxicating and energetic, Bernadette Pleasant is a fiery and sensual speaker, somatic healer, and creator of The Emotional Institute LLC and Femme!, a mind-body wellness program. She has spent a lifetime exploring creative visualizations and celebrations of the human form, from sensual dance to somatic healing. A gifted healer, dancer, and entrepreneur, she channels her personal journeys and her radical empathy into transformative, immersive experiences that empower and celebrate people of all genders, ages, sizes, and fitness levels. Bernadette travels globally empowering all through classes, private workshops, retreats, and conferences. 
With certifications in Emotions-Centered Coaching, Nia Technique, Nia 5 Stages, Ageless Grace, Pole Dance, Somatic Healing, Reiki, and Integrated Energy Therapy — and studies in African, Tribal, and Free Dance — Bernadette promotes emotional freedom through movement and empowerment.
Bernadette regularly leads discussions on emotional healing, grief rituals, inclusive movement, and empowerment for all. Her authenticity, charisma, and warmth allow her to empathize with and inspire those ready for a journey of emotional exploration and affirmation. Intuitive and engaging, Bernadette is a vibrant, sensual speaker who connects with those who have been silenced and shut down to support their physical, emotional, and healing journeys — whether in a classroom, from a podium, or one-on-one.
Bernadette, a woman of color, comes from a long line of natural healers who have used touch and movement to help others find peace, empowerment, and wellness. Her classrooms welcome participants without judgment, and support their paths to finding comfort in their own skin. In the Femme! experience, Bernadette creates a safe space for all ages, backgrounds, body types, and dance skills to explore their sensual selves. Everyone is empowered to fully embrace and embody all of their emotions and fully express them through movement; joy, sorrow, rage, ecstasy, and more are all welcome at Femme!. In Femme! everyone is infused with the affirmation, "It's your body; you can do whatever you want with it — including love it unapologetically!"